4 June 2019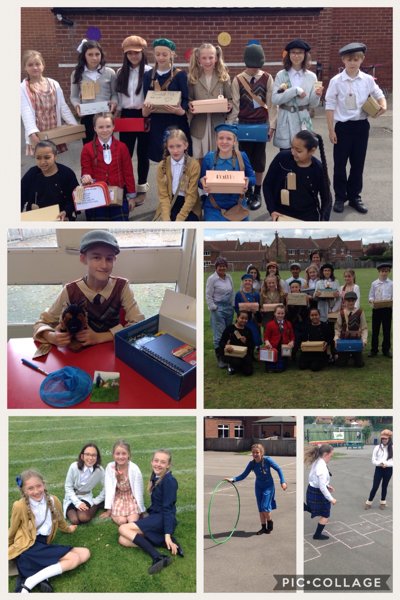 The children thoroughly enjoyed our 'Evacuee Day'. We loved seeing some of the children dress up as evacuees from WWII.
The children spent the day finding out about how and why children were evacuated in WWII and we spent time researching about evacuation in our local area. The children brought in items that they would take with them if they were evacuated in 2019 and compared them to those items taken by evacuees in 1939.
Finally, we ended the day by playing a range of games that would have been played by children during the war.
Posted by Katie Routledge
Category: Year Six Blog