21 July 2021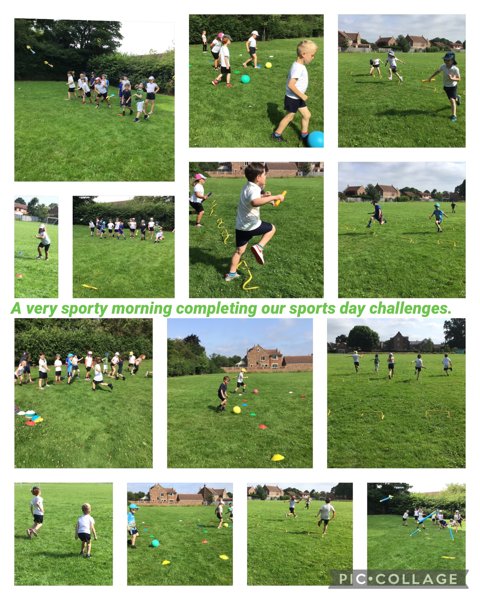 We had a lot of fun today finishing off our sports day challenges .As Sports Day could not go ahead as planned this year. Instead, we held fun house team competitions in our classes across the Summer Term. The points have been gathered from across KS1 and KS2 and now it's time to reveal the results.
Drum role please...
Gold awards with 45 points goes to the ROBINS!
Silver award with a very close score of 44 points goes to the FINCHES!
Bronze award goes to the STARLINGS!
Well done to our runners up - Wrens, Goldcrests and Sparrows.
You have all shown great teamwork, determination, respect, honesty, passion and most importantly self-belief when taking part in each of the athletic events. You are all SUPER STARS!
Posted by Louise Challenger
Category: Year One Blog